Apple has recently released their new Swift Playgrounds app for iPad, which teaches people how to write code. But did you know it contains a full Swift compiler?
If you create a new playground, you can enter any Swift code you want. This means that it has an embedded Swift compiler, and even has access to all the frameworks available to normal native apps.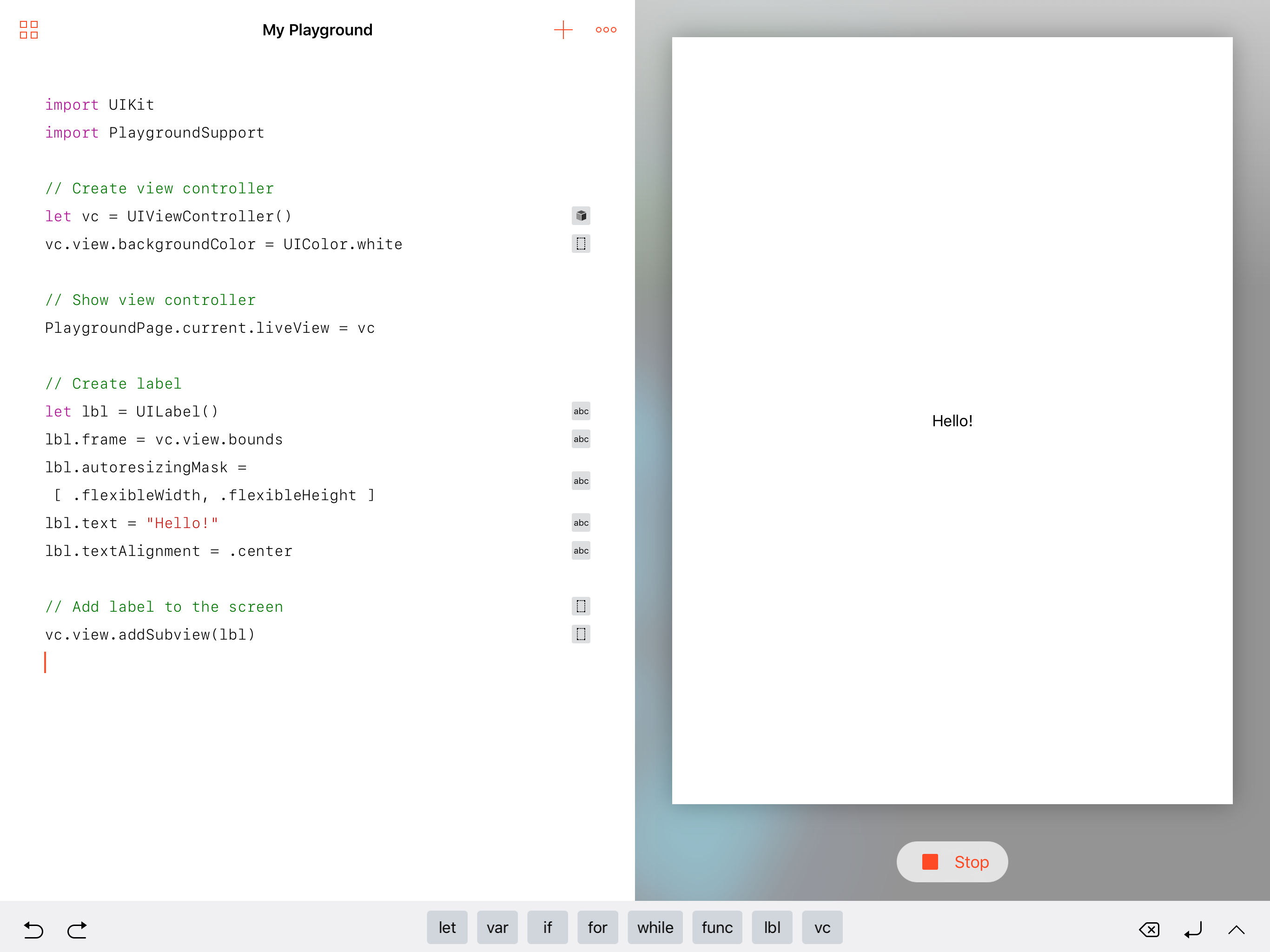 This is the closest we have come to native app development on the iPad. Who knows, maybe one day Apple will release Xcode for the iPad...